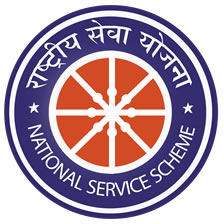 ---
List item one
List item one
List item one
List item one
List item one
List item one
List item one
List item one
List item one
List item one
List item one
List item one
The motto of NSS is
"NOT ME BUT YOU"
This reflects The essence of democratic living
List item one
List item one
List item one
List item one
List item one
It underlines
"The welfare of the individual is ultimately the welfare of society."
Activities of NSS are divided into two major groups
List item one
List item one
Students undertake various programmes in the college, in the adopted villages and urban slums during the weekends or after college hours,
Cleanliness Drive on the College Campus
Celebration of the Birth and Death Anniversaries of the Leaders and Social Workers of repute and to conduct various activities like Debating Competitions, Essay writing Competitions etc.
Organizing various types of rallies in the city for the purposes like Tree Plantation , AIDS Awareness, Literacy Awareness , Collecting Funds for Social causes.
Providing the opportunities to the students to attend various District , University, State, National level camps.
Developing leadership qualities among the students.
Organizing Blood Donation camps, cultural activities, and social activities in the adopted villages.
During Silver Jubilee Year 1994 the NSS theme song has been composed. All NSS volunteers are expected to learn the theme song and sing the song during NSS programs and celebrations.
We shall overcome
We shall overcome
We shall overcome
We shall overcome
We shall overcome
We shall overcome
We shall overcome